Japanese import car history check

Welcome to the first ever Japanese Import Car History Check.

I am absolutely over the moon to discover, and thus promote this invaluable tool for both traders and enthusiasts to use alike.
Up until this week (end of March 2016) this Japanese car history check was unheard of on the JDM car scene in the UK; i truly believe that this tool will now turn the whole import industry on it's head.

You wouldn't buy a UK car without getting a car history report, now the same can be said for JDM cars.


Auction grade, mileage check, accident damage report, radiation check, correctly de-registered, its all there.
Please click on the banner below which will take you directly to the Japanese car check site - Note that You may find the free initial check comes up with a different model to which you've entered, it would seem that the site just gives you a generic model, rest assured the proper check that you pay for will return information on the correct car.
This has happened to a few people on this thread on the MLR.
Please refer anyone else via this page as the small bit of commission (350JPY) goes towards running my site.
Thank You
---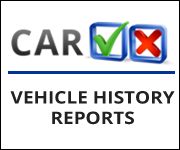 ---
Information provided in a CAR VX Vehicle History Report comes from various data sources. These include: Japan`s Ministry of Land, Infrastructure, Transport and Tourism (MLIT), car manufacturers, used car auctions, salvage car auctions, insurance companies, auto dealers, inspection sites and several state agencies. Please check your email spam folder for a few days after applying for a report. You may find that the auction sheet and photos are sent separately to the main report, they may also be sent on different days to each other.
If you wish to have the auction sheet translated then please email CarVX who can also perform this service if required for a small additional cost.

Please note that this is an information only service and that i cannot be held liable for the information that you may receive - inevitably some people will find out information about their vehicle that is not pleasant or to their liking, any actions taken regarding this information are the responsibility of the car owner and not myself. Please read the full terms and conditions on the CarVX site.

---
So to expand alitle on how we got here;

When i started looking for my new car March 2015 i was as naive as most people are about the JDM import market. I knew the best place to buy was through a reputable dealer; one with good knowledge, good customer base, and of course good cars!

Being alittle savvy i knew that i wanted to see the cars auction sheet to clear my own mind of any doubts. This is were i first stumbled - some importers claimed that the car i was enquiring about came from a private sale in Japan. I did not believe this for one minute, and hence the start of where we end up today.

I started cross referencing cars on sale here in the UK back to when they went through auction in Japan. It didnt take long before my suspicions were verified. Some of these reputable dealers we not quite so reputable it would seem. Why lie about the source of the car? And if they were prepared to lie about the source of the car, what else were they prepared to lie about?


---
Here's a few link's that you may find useful;
This link is to the thread on the MLR where it all started;
CLICK HERE
Once you receive your auction sheet you will see the mileage in kilometres, if your importer changed the ODO to miles then you need to convert also convert the reading on your auction sheet to miles;

CLICK HERE


Cross reference the mileage on the auction sheet (converted to miles if necessary) when the car left Japan to the mileage on the cars first MOT. Give or take a couple of miles this should be the same as the car cannot be used in the UK until it has a valid MOT. You can see all the past MOT's including faults on the government website;
CLICK HERE
To see what the "grade" of you car means, and also the abbreviations on the auction sheet;
CLICK HERE
---